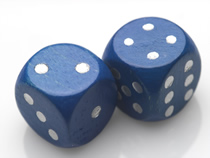 At At Peoplesource, we are human resource and business consultants committed to delivering results.
We work in partnership with our clients to develop innovative strategies and solutions. We also help execute the plan because we believe that's the only way to create real and lasting value. Our consulting services are organized into four areas: strategy, human resource management, innovation and creativity and new business development.
The first step in our process is arguably the most important; we only accept those assignments that we believe we are qualified to undertake successfully. The second is that before we embark on a consulting assignment, an initial analysis of the clients need is undertaken. Once a work plan is agreed with our client, we commence delivery of the assignment working closely with the client throughout the process.
We deliver value to our clients by helping them achieve one or more of the following as a measurable outcome;
Increased income
Cost reduction
Improved efficiency
Increased effectiveness
Our Consultants and Associates hold the highest membership levels at major global professional institutes are accredited to use a variety of tools to maximise value for clients on each consulting assignment we undertake. Our goal is to support the achievement of our client's immediate goals and contribute to their long term business growth.

We work with clients to address human resource and business challenges.

Our advice and solutions are shaped by each client's unique needs and business context, and are designed to ensure that clients get the best return on their investment. We are committed to ensuring that their employees have the right blend of skills and capabilities to achieve their business goals over the long term.

You really should be talking to us, shouldn't you?